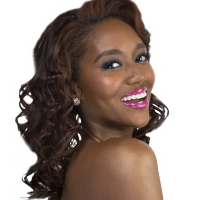 I was born in Memphis, Tennessee, but I moved to Richmond when I was six. So, I just say I'm from Richmond. In 2016, I graduated from the University of Richmond with a Bachelors Degree in journalism. I'm a soda addict and junk food fanatic. I can't dance, but I do it anyway. Music is my soulmate.
FUN FACTS:
I'm the karaoke queen.
I'm slightly obsessed with Game Of Thrones,  How To Get Away With Murder, Grey's Anatomy, Orange Is The New Black, Power, Atlanta, Insecure and Wentworth.
When I was three years old, I crashed a bridal fashion show and ripped the runway like Naomi Campbell. Tyra Banks would've been proud!
Although I have stage fright, I'm a total thespian, and have acted in plays, commercials and even a few short films and tv shows. Look out, Hollywood!
OMG! Another day has gone by, and I still haven't used anything I didn't learn in that Calculus class I failed in college. *kanye shrug*
During my senior year of high school at J. R. Tucker, I made my theatrical debut, and aced my role as "Vicki" in Noises Off.
In fourth grade, I imitated Oprah Winfrey in a video for a class project on fire safety. And yes, I made my guests stop, drop and roll!
My dream is to sing in a rock band.
I love ALL genres of music, especially classic (real) hip hop/rap, pop,  r&b and emo. True music lovers are open to and respect all genres. Whether it's ragtime, big band, ska or indie rock, music is like a religion and songs are like scriptures. There's a song to ease your soul, uplift your spirit, mend your broken heart, celebrate your highs and empathize with your lows.
Favorite Bands/Artists: The Used, Taking Back Sunday, Incubus, Sublime, Spill Canvas, Bruno Mars, Tupac, Nas, Lauryn Hill, Ghostface, Sara Bareilles, Paramore, Demi Lovato, JoJo, Jennifer Nettles, Sia, Snoop Dogg, College Dropout Kanye … I could go on, but you get the point!
Celebrity Crushes: Machine Gun Kelly, Evan Peters, Tyrese, Jesse Williams, Jared Leto, Lorenz Tate, hayley Williams
Favorite Quote:  "A bird sitting on a tree is never afraid of the branch breaking, because her trust is not on the branch but on its own wings. Always believe in yourself." – Unknown
Let's Get Social!
IG: @IamTroyMichel
Twitter: @IamTroyMichel